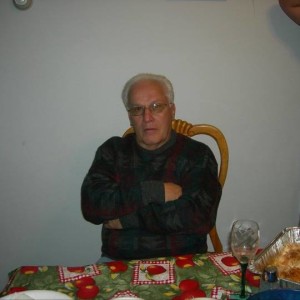 Louis M. Feola of Willingboro died Monday, April 20, 2015, at Our Lady of Lourdes Medical Center, Camden N.J. He was 74.
Born in Hazleton, Pa., Louis lived most of his life in Willingboro. After graduation from high school Louis joined the U.S. Army and honorably served his country for three and a half years. After completion of his military service, Mr. Feola worked in the medical field as a lab technician for Moorestown Medical Association for 32 years in Moorestown.
For the last 10 years, Louis was working for Willingboro MUA. He was an avid fan of all the Philadelphia sports teams and Penn State. He loved watching all of his grandchildren play sports. Louis was always there for his family and friends. He was a parishioner of Corpus Christi Parish in Willingboro.
Son of the late Carmen and Rose Feola, Lou is survived by his wife of 49 years Constance (Passarelli); daughters, Nicole Giehl (Brian) and Nadine Grozozski (Andy); and son, Louis Feola (Tammy); five grandchildren, Tyler and Justin Giehl, Daniel and Angelina Grozozski, and Nicholas Feola. He also is survived by his two brothers, Joseph Feola (Lucille) of Valprasio, Ind. and Frank Feola (Margie) of Hazleton, Pa.; and many other relatives and friends.
In lieu of flowers, donations to Corpus Christi Roman Catholic Church, c/o Corpus Christi Parish Office, 63 Sylvan Lane, Willingboro, NJ 08046, would be appreciated.